Let me start by saying I detest coffee, I think it is horrible! This drink however has made me a fan of coffee! It is soooo good I could drink one every day, except for the fact that it would make me pack on the pounds. ;-)

1 cup (8oz.) strong brewed coffee
2-3 cups good quality chocolate ice cream
salted caramel sauce
whipped cream

Brew coffee, then set aside in the fridge to cool.
When the coffee is fully cool, add coffee and about 2 cups chocolate ice cream to a blender and blend until smooth. Add additional ice cream as needed, depending on desired thickness.
Heat the caramel sauce if needed, then drizzle some caramel along the inside of 2 glasses.
Fill glasses with coffee/chocolate milkshake.
Top milkshakes with whipped cream and an additional drizzle of caramel.
Serve immediately.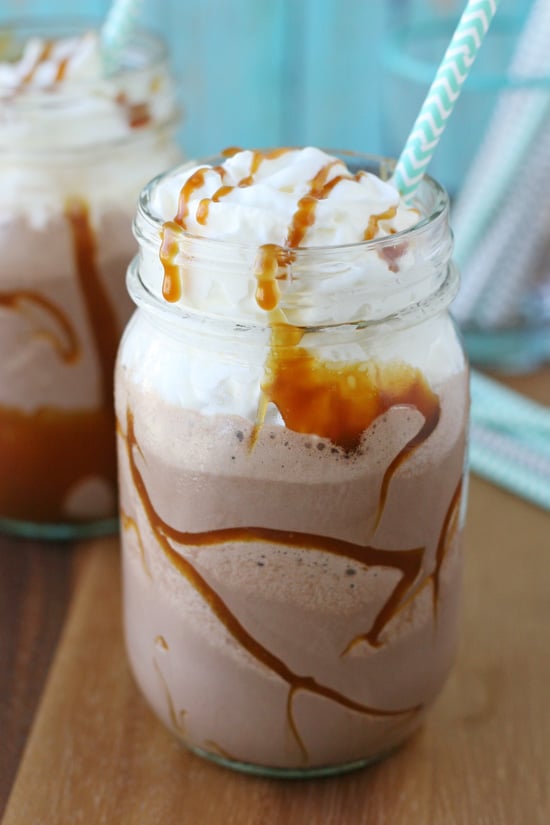 http://www.glorioustreats.com/2014/08/caramel-mocha-milkshake.html